Today we will be counting down the Top Seven Tesla Cars money can buy.
As far as electric cars go, few do it better than Tesla. However, some are more pricey than others, and truly are a mark of luxury. So if you like luxury vehicles, stick around till the end of this review.
Number 7: Tesla Model 3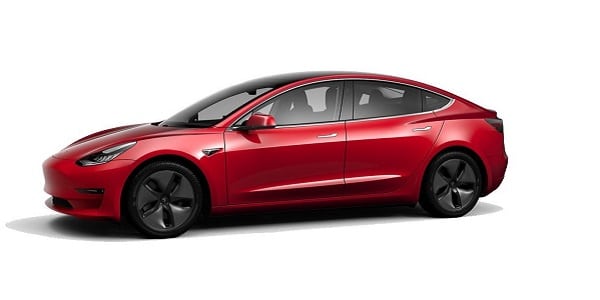 If you are looking for a great vehicle that won't set you back too much, then the Model 3 is a great choice. That's because the Model 3 is a four-door Sedan and is similar in size to the BMW 3-series, making it the perfect family vehicle. What sets it apart on the surface is that it has quick acceleration and minimalist interior; however, its battery is what truly allows it to shine. That's because there are many battery options available in this Tesla car, all of which offer at least 320 kilometres of drive, off of a single charge, with one battery option known as the "Long Range Model" offering a staggeringly high 520 kilometres of drive, off of one charge.
To top this off, the Model 3 goes from 0 to 100 kilometres per hour in 3.5 seconds, putting it in the same league as many sports cars. Yet, at a price of just $36,200, the 2020 Model 3 won't set you back all that much!
Number 6: Tesla Model Y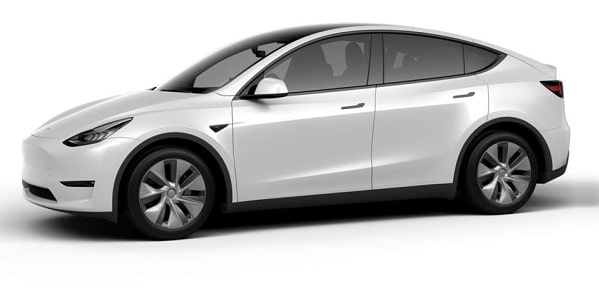 Model Y is the most recent project from Tesla. It is considered to be an "all-electric Model Y compact crossover". As such, this vehicle has a similar cabin to the Model 3 Sedan and is Tesla's first compact SUV. Now, this car is built for those who are searching for a luxury SUV but would like an electric version of the gas-powered alternatives from companies such as Audi, BMW, and Mercedes-Benz. Interestingly enough, something that helps the Model Y's case is its large battery pack, which allows for up to 510 kilometres of travel per charge.
The SUV also sports all-wheel drive and can be outfitted with a third row of seats to increase its total capacity of 7. And of course, if you'd like your own, it can be yours for just $51,190.
Number 5: 2020 Model S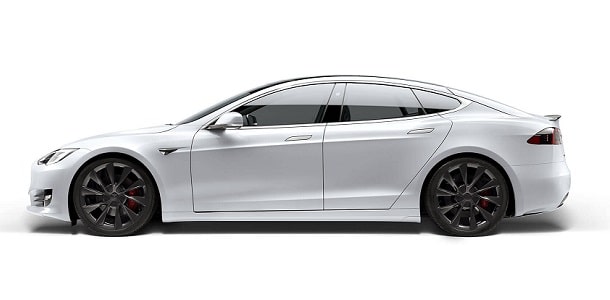 The Model S was launched by Tesla in 2012 and was their first long-range electric car to be a smashing success. After all, given that it can travel for an impressive 625 kilometres per full charge, it is certainly nothing short of impressive! To finish this off, Tesla has gained both fame and notoriety for placing several 'easter eggs' and over-the-air updates on the car, meaning that it is constantly in a state of improvement. This should put the Model S ahead of its rivals, which include popular picks such as the Porsche Taycan. However, considering that the 2020 Model S retails for $76,190, it certainly is not for those who are short on cash!
Number 4: 2019 Model S – Tesla Cars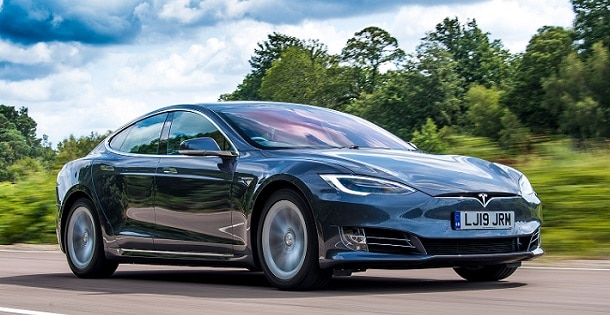 While it may be true that this car is older, this version, in fact, goes for a price point that is just marginally higher thanks to a few varying features. For example, this model can go from 0 to 100 kilometres per hour in just under 2.4 seconds, making it one of the quickest accelerating cars on the market today despite not being a sports car but a Sedan.
This Model S also comes with an optional "Ludicrous Mode" which enhances the overall experience of the buyer by upping the vehicle's performance. The price tag on this vehicle covers the incredible tech contained within the car, which includes but is not limited to a semi-autonomous driving mode, a remote control driving feature, an infotainment screen, and much more. As a result, the 2019 Model S is sold for a sizable sum of $76,200.
Number 3: 2020 Model X – Tesla Cars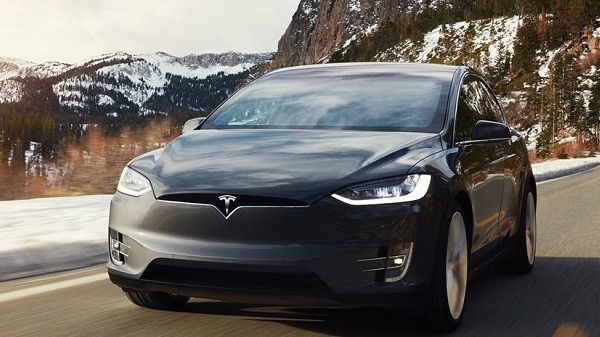 Presently, as far as electric cars go, the Model X is easily one of the best vehicles to get 7 people from point A to point B. That's because this model is efficient. It has all-wheel drive, a high tech cabin, and can travel about 480 kilometres on a single charge thanks to the two efficient electric motors found within it. For added luxury, this model also comes with the beautiful falcon doors that swing upwards instead of outwards. Thus, despite being a rather heavy SUV, it seems to bridge luxury with convenience and green initiatives perfectly. Yet, at a price point of $81,190, you must have deep pockets to buy one for yourself!
Number 2: 2019 Model X – Tesla Cars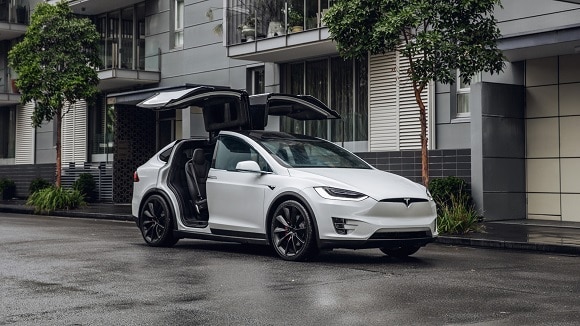 This model is similar to the 2020 Model X but better, as it has a slightly simpler and sleeker design while also sporting an enhanced battery, with its battery lasting for up to 525 kilometres as opposed to the 2020 model's 480 kilometres. Interestingly enough, despite being a large SUV, the 2019 Model X can go from 0 to 100 kilometres per hour in just 3.5 seconds. This is all thanks to its powerful motors. As a result, this model is sold for an eyebrow-raising sum of $82,200.
Number 1: 2021 Roadster – Tesla Cars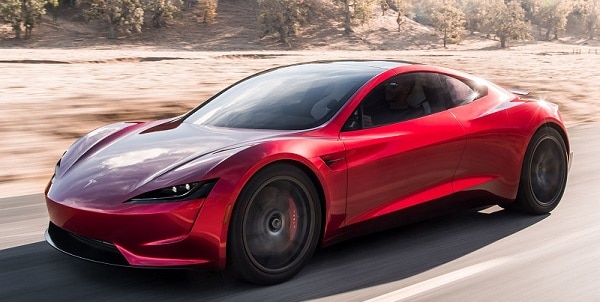 Now, this luxurious vehicle really has all the bells and whistles, as it set to be the next big thing in the luxury vehicle market. That's because, in addition to having more as two rear seats, a much longer driving range per- charge, and a higher level of overall performance. This vehicle can also accelerate from 0 to 100 kilometres per hour in just 1.9 seconds!!
To top this off, it also has an impressive top speed of about 400 kilometres per hour, making it more than capable on both the highway and the race track. And while the details around it are still murky, if inside reports are to be believed, the 2021 Roadster will likely be summed for a crazy amount of about $200,000.