Top bike brands have consistently been on a growth path with a global footprint across continents. Innovation, fuel economy, features, trendy looks, etc., have become the subject of bike companies. All companies have a strong global distribution network and ensure good customer satisfaction through aftersales services. The world's best bike brands include brands such as Honda, Yamaha, Here Moto Corp, Bajaj, TVS, Suzuki, Royal Enfield, etc. Here's a list of the top ten bike firms.
Top Bike Brands by Revenue & Units:
10. Piaggio
Piaggio Group is an Italian based company headquartered in Pisa, Italy.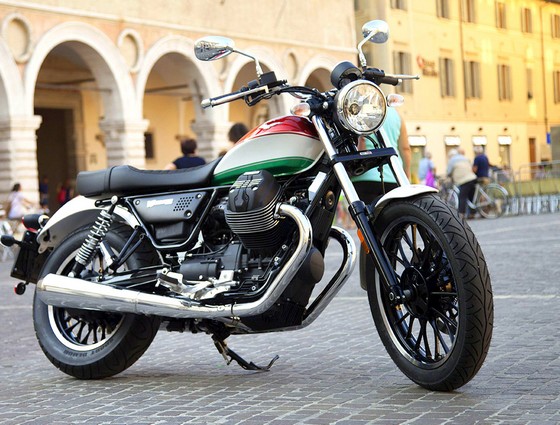 Image: company website
The organization also has a research and development facility in California, USA, named the Piaggio Group Advanced Design Center. The Piaggio Group is one of the largest European two-wheeler manufacturers specializing in the 50 to 1400cc range of scooters, motorcycles and mopeds.https://googleads.g.doubleclick.net/pagead/advertisements? Guci=2.2.0.0.2.0.0&client=ca-pub-
The important brands and products it operates in are Aprilia, Moto Guzzi, Vespa, Piaggio, Derby and Scarabeo. Besides two-wheeler segment, the group also has a product range in three-wheeler and four-wheeler commercial vehicle segment with its model Ape, Quargo and Porter. The Piaggio group also has a 45% ownership in a Chinese company named Zongshen Piaggio Foshan Motorcycles. The company does not use the data from this joint venture In the Group's financial result. This makes it one of the top bike brands worldwide. In the European market, the company relies on Aprilia and Moto Guzzi to improve sales and profitability in the European and North American market. In India, it is using Vespa range to penetrate further into the market. The company has gained a 9.3% increase in the total sale of its two-wheeler accounting for its total net sale to reach 3,76,000 units. This has accounted for a total revenue of $1,176 billion which is 3.7% rise from the previous year. In the motorcycle racing, Aprilia has established itself as one of the most successful brands in the history having won 54 world titles till date, 38 out of them are in world championships, 7 in superbikes and 9 in off-road disciplines and hence is one of the best bike brands in the world.
Revenue (million $): 1176.22
Unit Sales (in thousand): 376
9. KTM
KTM AG is a renowned name in the powersports vehicles where it has a reputation of producing innovative and trend-setting vehicles on a regular basis.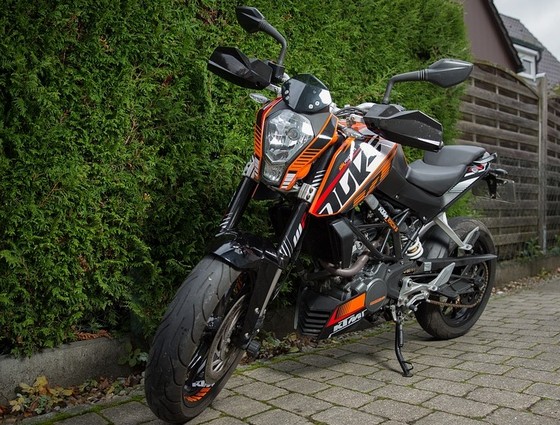 Image: pixabay
It is a premium manufacturer of high-performance motorcycles for both off-road and street use, and the company has its headquarter and research and development center in Mattighofen, Austria. The company is owned together by the KTM Industries AG and Bajaj Auto. The company operates through the following subsidiaries, KTM Sportmotorcycle GMBH, Husqvarna Motorcycle GMBH, KTM Sportcar GMBH, KTM technologies GMBH, KTM Immobilien GMBH with minority stakes in W Verwaltungs AG. With a market share of 10% in Europe and 8% in USA, KTM AG has already become the largest European Motorcycle Manufacturer. In 2017, the company achieved a new record which is now its seven times in a row by increasing its sales and revenue. Sales was up by 17.2% which is the highest among all motorcycle manufacturers of the world. A total of 238,408 vehicles were sold in 2017 under its brands KTM and Husqvarna. In the same period, revenue also saw a rise by 16.6 % to $1.92 billion. 2018 again is going to be a very important year for the company as there is an expected growth in the regions such as Europe, North America as well as the ASEAN nations. To encash on that, the company plans to increase its annual sales to 400,000 units and developing Husqvarna as the Europe's third biggest motorcycle manufacturer. The company has also entered the MotoGP which has attracted a lot of attention for the company.
Revenue (million $): 1647.8
Unit Sales (in thousand): 191.196
8. Royal Enfield
Eicher Motors Limited is one of the leaders in the Indian Automotive space.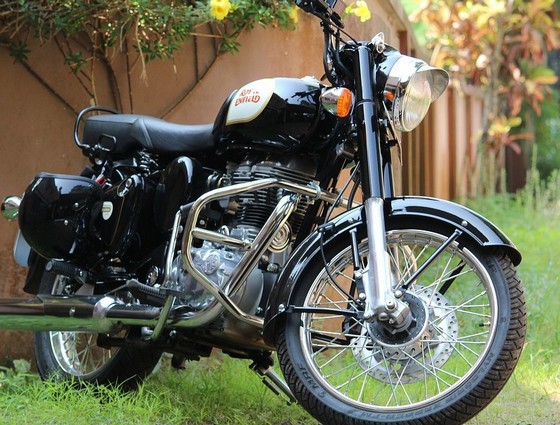 Image: pixabay
The company is having its area of operations in commercial vehicles, motorcycles through Royal Enfield brands well as in personal utility vehicles. Royal Enfield is one of the oldest motorcycle brands in continuous production and is now a leader in the premium motorcycle segment in India with a share of 95% in the mid-size motorcycle market segment (250cc-750cc). With five models namely Bullet, Classic, Thunderbird, Continental GT and Himalayan, the company the company was able to make a sale of 8,20,493 the previous year which is a huge 23 percent jump from its previous performance. In the same period the company generated a revenue of $1,440 million from the motorcycle segment which is more than 23% rise from its previous year performance. Besides India, the company has started exploring its base in the countries like Colombia, Indonesia and Thailand where the motorcycle industry is in the same line as the Indian Market. The company has also tied-up with Flipkart to sell its complete range of gear and accessories through e-commerce. In international markets, the company's motorcycles are sold through 568 dealerships across 46 countries along with 25 exclusive stores across 13 countries and two direct subsidiaries in North America and Brazil. Rider Mania is the Royal Enfield's marquee riding festival had its 14th edition held in Vagator (Goa), which witnessed a participation of 6,000+ riders, media and influencers from across the country. Besides, the company also has "One Ride" which has become one among the world's largest community rides organized by Royal Enfield every year in April. Enfield mainly in India is still fighting for its rank in best bike brands list.
Revenue (million $): 1440
Unit Sales (in thousand): 820.493
7. BMW
BMW AG is the parent company of BMW group which is a global leader in cars & motorcycles.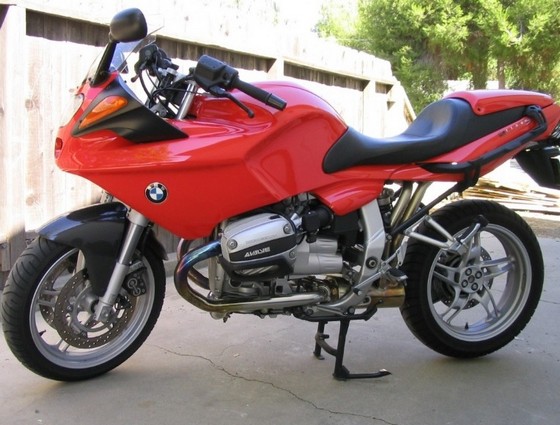 Image: pxhere
The company is based in Munich, Germany and its area of business lies mostly in Automobiles, Engines, products of machinery and Metal Working Industry as well as it deals in the services of them all. Its three major segments include automotive, motorcycle and financial services. The company employs around 1.3 lacks people and operates in more than 150 countries all around the world. In the motorcycle business, the company operates with the brand, BMW Motorrad. The company operates in the premium segment of the global motorcycle sector with 250 cc plus models such as Sport, Tour, Roadster, Heritage, Adventure and Urban Mobility. This segment helps it in generating a higher revenue even with a lesser unit of sales. The motorcycle division of BWM, Motarrad saw a significant rise in its sales number and the revenue it generated for the company. For the first time, the company was able to cross the 150000 mark in its sales volume. It was able to reach a figure of 1,64,153 from 1,45,032 when compared with the previous year. This is a significant 13.2% rise. This increase in sales was because of the dynamic rise in the motorcycle sale sin the Europe market with France having 24.4% jump in its sales volume making it one of the top bile brands. Italy and Spain also witnessed a double-digit growth. However, there was a drop in the sales in USA. The period witnessed a launch of six new motorcycle models and five revised models by the company.
Revenue (million $): 2824.87
Unit Sales (in thousand): 164.153
6. Suzuki
Suzuki Motor Corporation is a Japanese Automobile company headquartered in Minami-ku, Hamamatsu.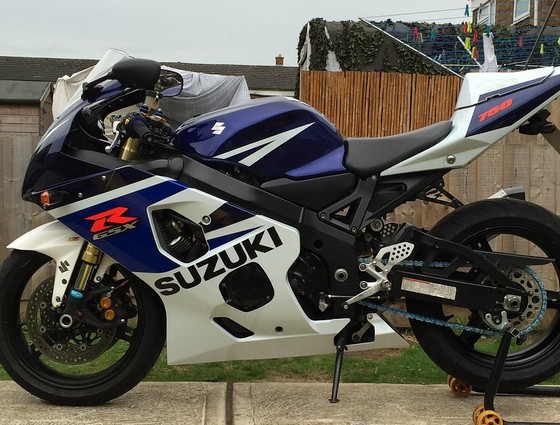 Image: pixabay
The company's major market segment includes Automobiles, Motorcycles, marines and Power Products. In the motorcycle segment, the company focuses on the 150cc and upwards segment in addition to the sports categories. The group deals in the motorcycles ranging from large-engine displacement to small engine displacement. The company operates through its subsidiaries such as Thai Suzuki Motor Company Ltd for the manufacturing of motorcycles in overseas, Suzuki Auto Parts Manufacturing Company Ltd. for the manufacturing of parts, Suzuki Motorcycle Sales Inc for the marketing of its motorcycles in the domestic market and Suzuki Deutschland GmbH for the marketing of motorcycles in the overseas market. The company witnessed a decline both in its production and sales of motorcycles worldwide with sale going down by 9% while revenue seeing a fall by 11.8% in the same period. The domestic market of Japan saw an overall reduction in motorcycle sales by 6% the previous year with Suzuki managing a rise in sale by 3% in the same period. As is the case with other brands, motorcycle market in Europe saw a rise which has impacted positively on all motorcycle brands including Suzuki. North American market saw a decline and Suzuki sale was no exception. The ASEAN market sale saw a flat figure with some of its nation like India saw a rise in the sale while China witnessed a decline. Suzuki has made a return to the motorcycle racing in 2015 and since then has been developing programs to compete at the highest level and making itself a top bike brand.
Revenue (million $): 2200
Unit Sales (in thousand): 1586.66
5. TVS
TVS Motor Company is the largest company among the 90 companies of the TVS group in terms of size and revenue.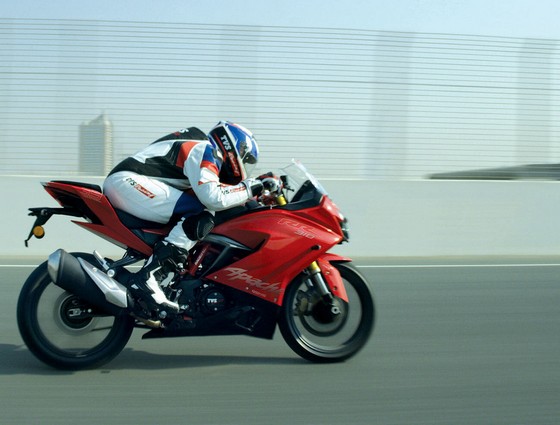 Image: company website
TVS group comprises of the companies dealing in the areas of finance, automobiles, aviation, education, insurance, electronics, textiles, investment, housing, services and logistics. The company is the third-largest two-wheeler manufacturer in India, and is a global leader in motorcycles. TVS Motors has recorded a double-digit growth both in sales as well as revenue of its motorcycles and two-wheelers divisions. Having been ahead of the industrial performance for three consecutive years, the company is raising bars for itself and its competitors every year. The company has a production capacity of 3.2 million every year. The company produces its vehicles from three major manufacturing sites, three out of which are in India, one each in Tamil Nadu, Karnataka and Himachal Pradesh while the fourth facility is in Indonesia. The company credit its high growth rate to its continuous commitment to innovation. It achieved a rare feat of launching seven new products on the same day. In 2018, the company launched TVS Ntorq 125 which is India's first scooter with Bluetooth and smart connectivity. The company has a strong focus on quality improvement with daily works management, Total Quality Management, Total Employee Involvement Program, Kaizen to name a few. The company has also taken multiple initiatives in providing a cleaner and greener product. The company claim to have all its products 85% recyclable. The company was also the first to use a catalytic converter in its bike. Moving ahead, the company are looking towards launching electric scooters and the three-wheelers fitted with CNG and LPG options.
Revenue (million $): 2299.06
Unit Sales (in thousand): 3435.86
4. Bajaj Auto
Bajaj Auto is an India based manufacturing company having its headquarter in Pune, India.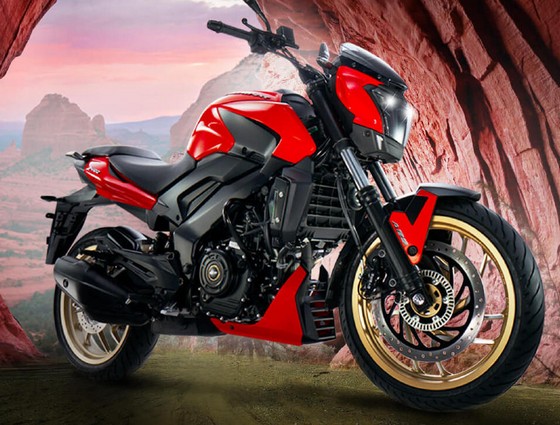 Image: company website
Bajaj Auto has witnessed a decline of 4.3% in its sales volume but a rise of 5% percent in its revenue, and still remains one of the global bike brands. In fact, the company has not witnessed much growth in its motorcycle division from the last 4 years. Being the second largest motorcycle manufacturer in India and fourth largest in the world in terms of revenue and volume, the company's downward sloping growth curve is a reason to ponder for their top-management. The company's export market has also taken a hit, with its motorcycle export degrowing by 16%. The reason being the badly affected economies of the world due to sharp currency devaluation. Bajaj Auto has been one of the pioneer in the industry to propagate women empowerment. The company claims to have female employees in all its plants who operate in all work areas. At Chakan Plant, an assembly line is run by an all-woman team which produces high end bikes like Dominar 400 and Pulsar RS 200. Bajaj Auto also has subsidiaries such as Bajaj Auto International Holdings BV, which is a 100% Netherlands based subsidiary of Bajaj Auto Ltd. as well as holds approximately 48% stake in KTM AG of Austria (KTM) which is cited as the fastest growing motorcycle brand in the world and is becoming one of the top bike brands globally.
Revenue (million $): 3760.8
Unit Sales (in thousand): 3388.87
3. Hero Moto Corp
Hero is one of the biggest brand in Indian market having around 40% of the market share in the two-wheeler market and more than 50 percent market share in motorcycle market in India.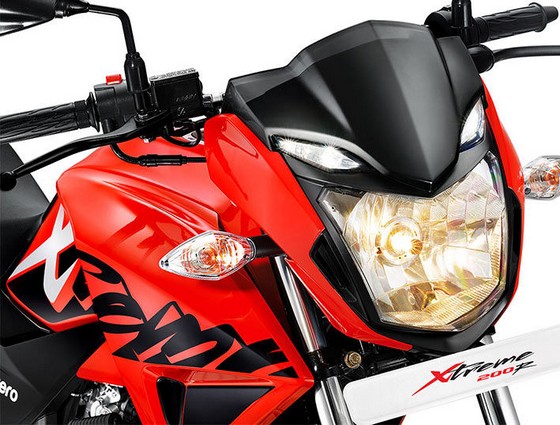 Image: company website
The company in total has six manufacturing facilities, out of which five is in India and one is in Columbia. Further, the company is also expected to start its seventh manufacturing plant in Bangladesh & has expanded its global presence in 35 different countries and it continues to grow. The company's leadership lies in the 100-125cc motorcycles. However, the company is trying to get into the premium segment which has seen a rise by about 20$ the previous year. Owing to the local political and economic factors, the exports of two-wheelers saw a decline by about 5.9%. The company is specifically targeting countries like Nepal and Bangladesh which has been showing a double-digit growth continuously. In Bangladesh specifically, the entry level motorcycles are in high demand and hence the move of the company to open a manufacturing facility there is justified. The company, in a recent move, has come up with the initiative of "Fight fake, be safe" to fight the menace of spurious parts. To come into the motorsport map, the company has partnered with Speedbrain Gmbh which is a German off-road racing specialist. The company has also also associated itself with Global Golf events and came up with Her Challenge at the British master's last year. The company has ventured itself into E-mobility by partnering with Ather Energy which is a start-ups in the two-wheeler EV space. Hero is one of the best bike brands in India and also globally.
Revenue (million $): 4964
Unit Sales (in thousand): 7587
2. Yamaha
Yamaha Motors Company Limited is a global manufacturer of motorcycles, marine products, power products and surface mounters.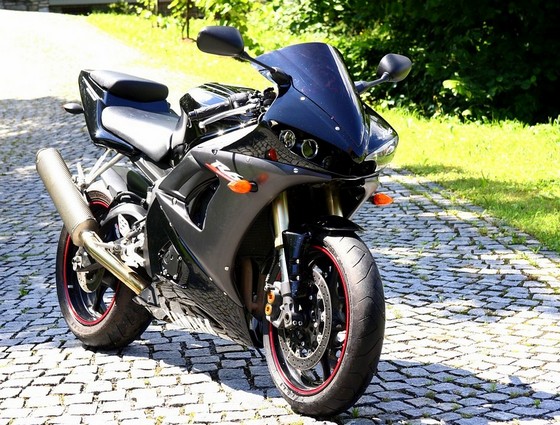 Image: pixabay
With the Company's headquarter in Iwata, Shizuoka, Japan, the company has its presence in more than 180 countries selling its products through 140 of its subsidiaries. Around ninety percent of the company's consolidated net sales comes from the overseas market. The company concentrates its production strategy towards the sports-commuter market in the ASEAN region, India, Brazil/China, and developed markets. Yamaha Motors has also actively been working towards the supply of motorcycles in African region where it is used as taxis, as police motorcycles, in NGOs to deliver vehicles and other commercial uses. It provides maintenance support as well which has helped the company in establishing itself as a reliable and durable brand. The company has also been holding YRA (Yamaha Riding Academy) as a driver's training course to reduce the number of traffic accidents involving motorcycles. The company has also been assembling motorcycles in Nigeria through its joint venture with French trading company CFAO. Yamaha Motors Company Limited saw a jump of twelve percent in its revenue from an increase in sales of around five percent rise. Countries such as India, Vietnam and the Philippines saw an increase in sales of motorcycles, while Indonesia, China and Brazil saw a decline. The company has been focusing on the structural reforms and has been working towards inventory reduction which has resulted in the company's impressive performance this year. Yamaha Motors Company has actively been in the Motorcycle racing having won 39 world championships including 6 in MotoGP.
Revenue (million $): 9731.86
Unit Sales (in thousand): 5390
1. Honda
Honda Motors Company Ltd has grown up to become world's largest motorcycle manufacturer in addition of also holding one of the leading positions in automotive industry.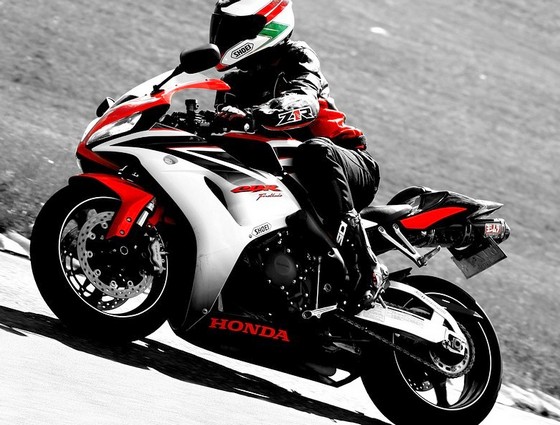 Image: maxpixel
At present, the company has set up its production facility in 22 countries with 33 production plants. The company operates in India with its 100 percent subsidiary Honda Motorcycle and Scooters India Pvt Ltd with its headquarter at Manesar, Gurgaon. The company has a market share of around 27% in the Indian Market. The company was able to produce a total of 19,554 thousand units in motorcycles and ATVs. This is a jump by 10.7% as compared to the previous year. Super Cub, one of its products has reached a 100 million units milestone in the year 2017. This rise in sales came from Europe and Asia, especially from India and Vietnam while countries like USA, Brazil and Japan which all are its major market has shown a decline. A continued slump in economic conditions in Brazil has led to a huge decline in the company's sales there which fell by about 28% in the country. While working towards sustainability and eco-friendly future of the industry, the company has started working towards the electrification of their motorcycle by concentrating this more on its commuter models. An electric scooter, besides others, are few models which the company are determined to introduce by the end of this year. In this direction, the company has started to invest on the research and development of system which features a detachable mobile battery that is easy to replace and recharge. Honda is ranked 1 in the list of top bike brands.
Revenue (million $): 18590
Unit Sales (in thousand): 19554
Ranking Methodology for top bike brands:
1. The leading bike manufacturing companies are considered.
2. Parameters like revenues and unit sales are considered with weightages of 60% and 40%.
3. A final score is calculated and the ranks are evaluated.
This article has been researched & authored by the Content & Research Team. It has been reviewed & published by the MBA Skool Team. The content on MBA Skool has been created for educational & academic purpose only.
Browse similar company lists across 50 sectors. The top brand lists category covers rankings of companies based on various parameters.